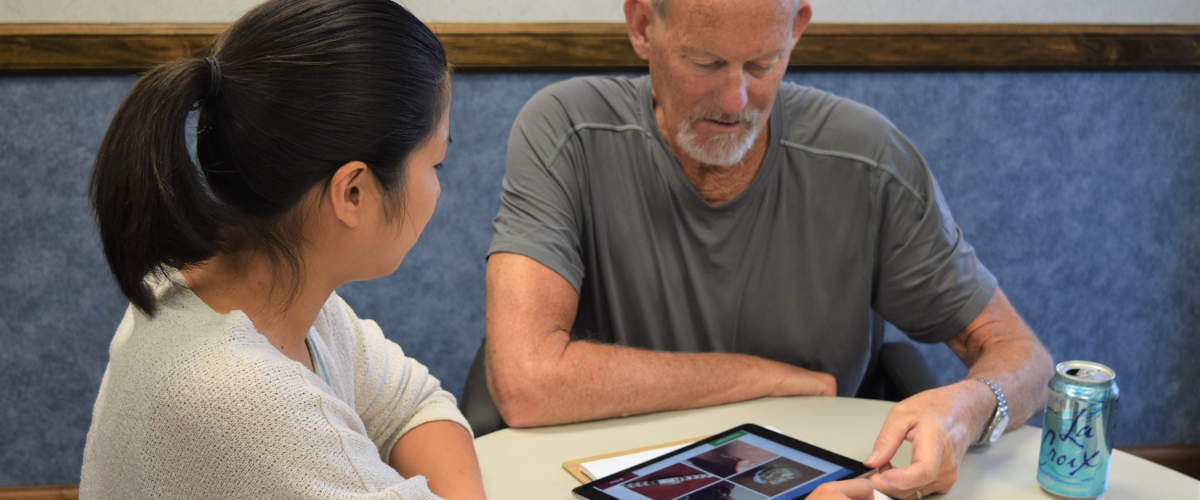 "This was 100% the best thing we ever did"
- Helen, caregiver

Intensive aphasia treatment can be an investment of time and money, similar to earning a college degree. While a 6 week session is most frequently recommended, new clients can also attend a 1, 4, or 8 week program.

What's included in my program fee?
For your convenience, we provide materials for home use, a bag with office supplies, homework, aphasia software, community outings and your exclusive Aphasia Action Plan™.

The aphasia treatment fee is $4858 for 25 hours weekly plus daily homework. Similar programs only offer a few weeks of treatment, use student clinicians, and cost over $5000 per week without housing, meals, or a customized home program. See details here. You will only need to arrange for your transportation and meals at the apartments.

The new one week intensive program focuses on training families to participate in our online therapy program. This week includes lunch, housing, a home program, training, 25 hours of therapy with daily homework, and 3 online sessions. The fee for this program is $5158 and spreads your therapy over a longer, less intensive time period.

What payments do you accept?
The Aphasia Center accepts cash, checks, and credit cards.
Upon acceptance, a reservation deposit of $3500 is required.
The first day of treatment, 50% of the balance is due.
The final balance is due the 3rd week of your program.
Do returning clients receive a discount?
Yes, returning clients receive a discounted program rate. They can also attend from 1-6 weeks and are given scheduling preference. Over 42% of our clients return for another intensive session. Returning clients may receive other compensation depending upon the facility openings.

What about my insurance?
Unfortunately, insurance does not pay for intensive aphasia therapy. For non-Medicare plans, we can provide you a superbill for your insurance to potentially reimburse. The facility cannot bill insurance directly.

Some clients have been successful with insurance pre-authorizations to treat the facility as an in-network provider, which counts towards their deductibles. Your accountant may also assist you in determining if these expenses count towards your medical expenses for tax purposes.

How do people pay for intensive aphasia treatment?
Some people have had several fund-raisers, some people use their credit cards, some people get pre-authorization from the insurance company for a percentage of reimbursement. There are also many online fundraising sites, such as gofundme.com, youcaring.com, or giveforward.com. For tips on medical fund-raising, click here.