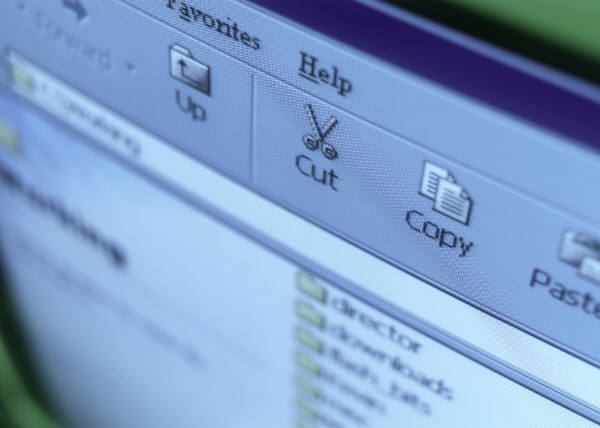 Ipads and Aphasia: A Good Investment?
The largest fad in aphasia therapy seems to have been the introduction of Ipads and Ipad applications that can be used for therapy. At The Aphasia Center, it seems as though everyone who comes to the program already has one or immediately buys one because someone else has it. No matter what we may recommend, everyone wants an Ipad to provide a magic boost to therapy.
The reality is that Ipads are expensive and not a good fit for everyone. Ipads are not designated AAC devices, so insurance isn't going to pay for it or for applications. For example, I never recommend Ipads for people who have difficult sequencing motor steps or who have poor executive function (planning, strategies, inhibition, sequencing, etc). Although navigating an Ipad might seem simpler than using a computer, there are still steps to follow. Many people never quite master turning it on, sliding a finger, finding the application, and navigating the application without someone there to do it for them. If using a finger on a touchscreen is difficult, they may benefit from a stylus.
Ipads are relatively complex machines, in essence a mini-computer. Clients with aphasia may use only a small fraction of the computing power of an Ipad. Age isn't necessarily the most important factor in using an Ipad– the critical factors tend to be aphasia severity and motor planning. Many people who used a computer or smartphone before their aphasia are stymied by how to operate it now. Depending upon the client's aphasia severity, I may use an Ipad with a client to teach them how to read and write email, look up subjects on the internet, listen to news, participate in social networking, or introduce applications for homework.
I also rarely recommend Ipads for persons with severe to moderately severe fluent aphasia. Most applications that you find are for persons with non-fluent aphasia, so they work on motor speech production. Until persons with fluent aphasia are at a place in their recovery in which they can consistently repeat what's been said, they will not generally benefit from these types of applications. Since many speech therapists confuse apraxia and a fluent aphasia, working with an incorrect application can cause frustration. When the family or client sees that they're working hard but nothing is happening, it can be disappointing and they make decide to stop therapy.
While there are more and more applications available daily, the majority of speech therapy applications tend to be designed for children. This isn't necessarily a bad thing, but children's apps and meant to target different processes than aphasia apps.
Apart from "speaking" apps, there are a few flash-card type of apps. These can be good for single word identification practice (knowing that a picture of a flower matches the word flower) and simple spelling. The person with aphasia can generally work on these exercises alone, giving the caregiver a much-needed break. The question is, if someone can get 80% accuracy matching words and pictures, can they then write that word when needed? Can they say "spoon" when needed? Therapy should be all about generalization to real life or it's just busy work. You've got to take it outside the box.
Ipad applications are not meant to replace therapy or to be used by your speech therapist in place of therapy. They are designed to be therapeutic tools that can be used mostly independently to help certain language or speech problems. We use Ipad applications for homework only, introducing how to use the application in a therapy session. The rest is up to the client to practice. The only application I ever use consistently is $1.99 and isn't even meant to be an aphasia application. I have clients in the Center now whose entire therapy consisted of computer programs and Ipad applications. This should never be the case. Whether or not you are using your health insurance, you are paying for "skilled" therapy. This means that no one other than a licensed Speech Pathologist can complete these activities because he/she has had the required training. Ipad apps do not require skilled training—you don't need to get a degree to use an application—anyone can show someone how to use an application.
I prefer the "old-fashioned" way, which involves actual interaction with another person. When you work on an app, you don't necessarily have to pay attention. You don't get the same feedback that you do with a human being. You can't get an explanation of what was incorrect, or how the pictured object relates to you ("You don't like these on your sandwich—tomatoes"). Anyone can look up images on Google images, copy and print them to make their own picture cards. A set of index cards and marker go a long way for a tiny investment. Make your own picture-matching exercises that are relevant to you! These can be with family photos, pets, etc.
The moral of this story is that yes, Ipads can be useful for homework, researching topics, hearing the news, checking email, using the accessibility feature, etc. They are not for everyone—most people find that the text-to-speech accessibility feature goes too fast even on the slowest setting. Don't think that because someone else uses one that it's right for your family—it's not mandatory and you're not missing out on anything if you don't have one. While apps can be therapeutic, they are not skilled therapy. There are cheaper and easier ways to accomplish the same tasks if you have the desire to improve.
Your thoughts? Have you purchase an Ipad that's used for therapy all the time? Did you find it useful or did you end up putting it away or using it yourself?