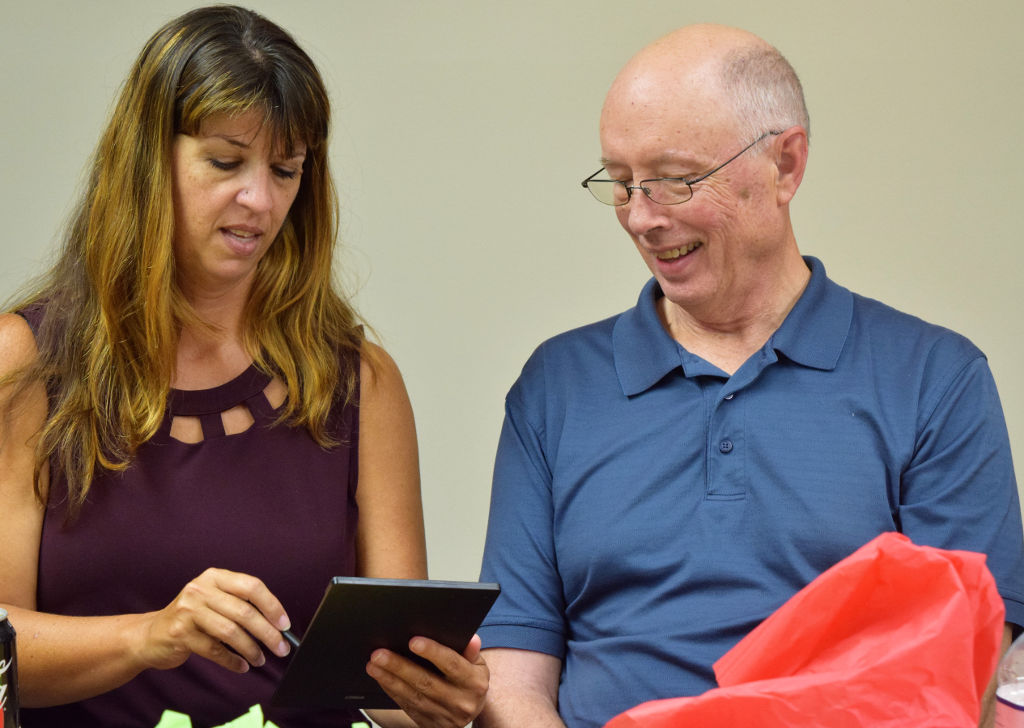 What is Intensive Aphasia Treatment
Intensive treatment is between 10-30 hours of therapy weekly over several weeks. We concentrate many therapy hours over a shorter period of time. For example, one month of outpatient treatment for two hours per week equals 8 hours of therapy. At The Aphasia Center, you would receive 10 hours of therapy over 2 days– not one month. This concentrated therapy over time allows you to cover a lot more ground.
Is there a difference between intensive and non-intensive treatment?
Yes. Research studies over the past 30 years have consistently shown larger gains during intensive treatment. There are many skills that may improve with intensive treatment that do not improve with less intensive schedules.
Intensive treatment produces larger effects because we can practice a larger range of skills over a greater amount of time. To make more progress faster over a shorter period of time, intensive schedules are recommended.
What can I expect to gain from intensive aphasia treatment?
While individual results can vary, you should expect to improve your comprehension, writing, reading and speaking skills. We focus on making overall communication better, so you will work on all language skills every hour of your treatment.
See our Case Studies section online for actual treatment results. Each person with aphasia is different, but each person makes progress. See our programs page for more information about what to expect.
What does the Aphasia Center do differently than outpatient facilities?
You will not receive the same treatment or do the same tasks that you would at a typical outpatient facility. Instead of treating the aphasia, we treat the person. Your individual strengths, difficulties, and interests guide your therapy plan while you become more independent.
Ready for a breakthrough? Don't wait, our small program fills quickly.
Start your online, free application today